Thank you to everyone in Newcastle-under-Lyme who voted for me on Thursday.
I am immensely proud of my fantastic campaign team and all the volunteers who gave up their time to support me, and delighted to have won the support of 21,094 people in this election.
We may have fallen 30 votes short of victory, but I believe our positive and passionate campaign engaged people in a way that got many talking about politics again. With 48.1% of the vote, we secured the highest vote share for the Conservative party in Newcastle since the election of 1900. For that, I am most humbled and grateful to everyone in Newcastle-under-Lyme who put their faith and trust in me.
With all-out council elections in Newcastle-under-Lyme for the first time next May, I hope you will support Simon Tagg and the Conservative team locally to provide the strong Conservative leadership we need in Newcastle.
Finally, may I take this opportunity to invite you to join the Conservative team in Newcastle and help us build on this record result and ensure we win control of the council next May, and win the parliamentary seat whenever the next general election may be. 
With my thanks and best wishes,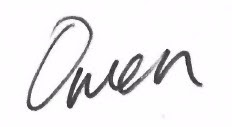 Owen Meredith
Conservative Parliamentary Candidate for Newcastle under Lyme, 2017